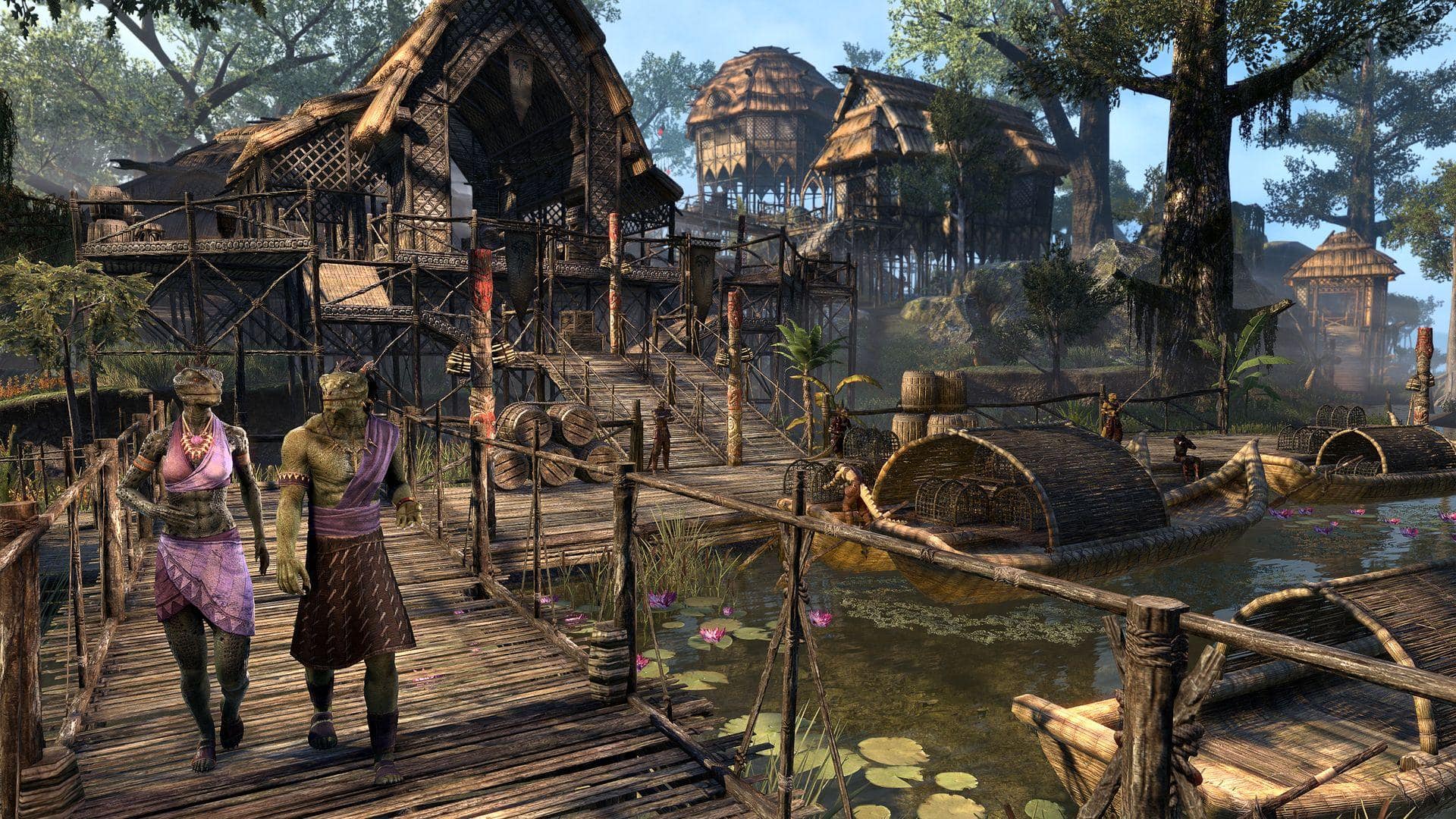 Murkmire
We learned a few details about the next ESO DLC, Murkmire. It will be a zone similar to clockwork city in size. We have a new 4 player PvE arena called Blackrose Prison as well, including new achievements, titles, skins and master-like weapons!
There will also be some updated to Cyrodiil including destructible bridges and milegates and three new outposts! Will be interesting to see how all of that works!
Murkmire will be on the PTS from the 17th September, we can expect the release about 4 weeks after that.
Wolfhunter DLC
We're now a couple of weeks into the most recent DLC and we've had several groups completing the dungeons! We've also had at least one group clear hardmode of Moonhunter Keep!
If you want to run the dungeons keep an eye out for any upcoming events or just ask in discord - there are always people up for running some dungeons!
ERG (Trials, PvE)
ERG will resume this week and will again take on the mighty vMoL - sign up for the event here.
PvP
The Werewolf group will again run this week on Thursday - sign up for the event here and join the discussion here.
ECG (PvP)
Currently the PvP branch of our guild is rethinking our organised group (ECG) a bit. We are discussing changes that point towards tougher requirements for joining. This move is also accompanied by a renewed effort to get more guildies into ECG and also to help them to get 'battle-ready' for ECG. The main goal is to have a more focused group and to therefore win more fights. You can read more about it here.